After over a year and some change of watching The Young and The Restless turn from the soap I loved into the soap that has me almost ready to call it a day.  I felt that it was time to try and turn this ship around and get it going on the right track.  The following is an assessment of the most critical and pressing issues going and ways to make it right so our beloved #1 daytime drama can really deserve its status again. 
The Writing

Hire a black writer.

For a series that has historically prided itself on being culturally competent when it comes to writing for African Americans (Victoria Rowell had a hand in that), these last few years we have seen the screen time for African Americans who are your core audience diminish.  We have also grown tired of seeing them placed into one social work storyline after the other.  As if all black people are there to provide an "Oprah's Afterschool Special" year in and year out. So having a black writer on staff would work well toward developing more diverse plots, bringing back the language nuances (that use to exist in the 90's which made them so relatable), and casting the right African American actors in roles that will truly "pop" off the screen. 
One more thing...with a black writer you could then write for your 2 Emmy winning brotha's Bryton James and Kristoff Saint John.  Because when you win an Emmy frontburner storylines for those actors should be top priority. 
Get back to engaging and realistic character driven storytelling. 
Long before Lynn Marie Latham and later the Y&R destruction team (Maria Bell, Paul Rauch, Hogan Sheffer, and Scott Hamner) came along Y&R was more on point then it was off.  And I will admit that yes the first 6 months under Maria' helm was excellent. They call that beginners luck. And people were willing to cut the Bell (by marriage) some slack for having to clean up the mess that Latham left. Yet after those 6 months ended we descended into the madness of never ending nuts, maniacs, and murders over love in the afternoon and corporate intrigue.  This has made the show quite depressing. 
We have also had to contend with the most absurd and unbelievable plots since Alistair tried to control the world with a chalice on Passions and villainess Virginia impregnated an unconscious Vanessa with a turkey baster on Sunset Beach. 
Daytime's number #1 drama has held that position for over 18 years for a reason and was once the most critically soap in daytime for a reason.  Because the series was generally character driven and it was the most realistic soap on-air. 
So if you want to really get the series back to what it was like under the great William J. Bell (RIP) then it's time to write this series like it was supposed to be written and the viewers will follow.
Fire Hogan and Scott! Hire Sally!

I can see Hogan and Scott's handywork all over the place even if you take credit for it all. Hogan dips into his AsThe World Turns plotlines and Scott dips into his Port Charles plotlines and uses plotlines from his stint as a writer for primetime serials.  Guess what? It ain't working. So Maria you need to work whatever magic you have to do and get a woman who knows daytime Sally Sussman Morina to help you co-head write the show.  Trust me you'd be patting yourself on the back if you did as she took the reins at Days of Our Lives and won the series Emmys that it had not won in years.  Sally has mastered the art of soaps and since she once was the series consultant and created the great Phick affair then you know you would have a gem on your hands. 
Keep Paul Rauch away from the creative side of the business.

Look i'll make this simple. Paul, may have a long history in daytime as an executive producer, but by many fans and many critics that past has been tainted with horrible storyline ideas, bad casting moves, and an attitude worse than a daytime villain.  He's good when it comes to the financials and running other aspects of the show.  But leave the creative side of soaps to those who are…well... say... creative. 
Tell long term storylines. 
Forget what you have heard, the best soaps on-air right now are One Life To Live and DOOLand they  tell long term plots.  Yes, they last over a year and mostly feature the characters viewers know and love.  That means the writing is so good that you are willing to go along for the ride. 
Contrary to popular belief behind the scenes, viewers do not have short attention spans and the rushed storyline telling turns most off.  It also diminishes the believability of many plots and has us scratching our heads. 
So how do you do this?  Map out storylines for over a year leaving some wiggle room for the unexpected.  Story's are much better when you plan for the long haul verses the short-term.

The casting

Let go of the dead weight. 
This crop of bad actors and the characters Daisy (Yvonne Zima), Eden (Vanessa Marano), Cane (Daniel Goddard), and Mac (Clementine Ford) need to go and fast.  And with that goes the fact that only Wilson Bethal who plays Ryder has any acting talent, but he is just miscast. More importantly these characters are not really tied to the canvas accept for Mac and there is no need for her character nor was there any real fan desire for Mac to return.  As with the rest, it's simple; they are taking up precious airtime from the 'uber talented vets.  So let the ax fall... and fall hard. 
Cast legacy characters who have an instant connect to the canvas.
Characters like Kyle Abbott,  Keemo Abbott, Scotty Grainger (Lauren's son), &  Nathan Hastings Jr have instant ties to the vets. And if you cast them with actors of say Biller Miller's caliber then you pretty much have your next Y&R generation complete.    
Might I start off with the popular suggestions and GL alumni Zack Conroy as Kyle and Lawrence Saint Victor as Nathan.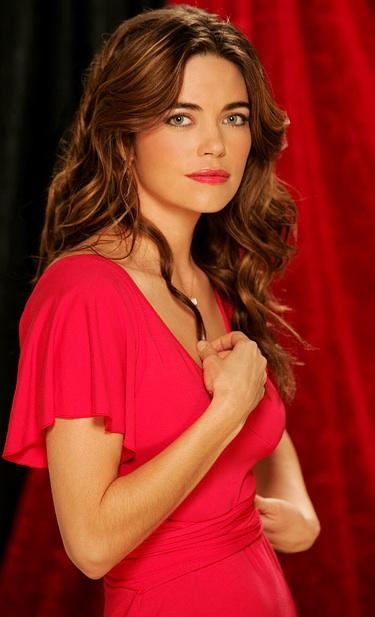 Recast legacy characters or let them go. 
This has been one the biggest sources of contention for me and many fans alike. Let's be honest here from a writing, acting, and ability to move into prominent positions in this series who can carry the show.  You need to recast the following characters:

Abby as played by Haley Erin.
The actress just does not cut it.  If the teen needs training, then on-air is not the place for her to learn.  Kristian Alderson who plays Star on One LifeTo Live just turned 18 and that teen could act since she first came on the series at age 14.  This is a business and in business you have no time for slackers.  Recast and get on it with it.  Because the character has potential.  
Victoria as played by Ameila Heinle
The actress is just wrong for the part.  Victoria has gone from the "brass and sassy" woman who once slapped The Great Victor Newman to a "weepin' willow" who couldn't believably standup to her own brother Nick, and he is supposed to be the emotional one. 
Amelia is not a bad actor  as I have watched her on 2 pervious soaps (Loving & All My Children) and on each daytime drama she played the "weeping willow."  That's her stick and it works well for her, but not for this role. Give fans the "Victor"ious Victoria and we'll be happy.

Lily as played by Christel Khalil 
A combination of bad acting, the same two facial expressions in every scene, and not embodying any of the qualities that you had Malcolm say make her strong like her mother Dru are the issues de' jour. 
Look if the actress can't live up to the comparison then you know we have a problem and in this case it was joke to even write such a line. 
Those ardent CK fans argue up and down that Lily is like Neil or can be different and yet YOU the writers went and proved my point. Lily is supposed to like Dru her mother the parent she spent the most time around.  So now that you made the character comparison on-air it's time to hire an actress who can live up to that standard. 
Moreover, we need an actress who can BRING IT from day one.  Without that then the fast-foward button will continue to a bestfriend to many-a-fans-alike.
Chance as played by John Driscoll
it's not that John cannot act.  It's just that he is boring.  And he was equally is boring on GL as Coop.  The actor does not "pop" off the screen and his current role comes off Grandpa'ish.  Given what his character has had to content with I would expect more fire and passion from Chance.  Instead I get a Perry Mason arch-type and don't care about the character and his trials and tribulations. So I have one recast suggestion.  Get Tom Pelphrey.  That man can milk to someone lactose intolerant.  He's who you need or someone like him the role or else we are just end up with another Thom Briedz and you see what happened with that.
Bring Victoria Rowell back. 
During a time when Sony and the Bells need all the ratings they can get to keep the series from being subject to cancellation, you would think they would have learned from other's mistakes.  Guiding Light waited until they were given a 4 month notice to stay at a 1.7 or above in the ratings  to bring back the highly popular and ratings grabbing actor Grand Alexander as Phillip. Yet by the time the actor first aired it was too late as their time was just about running out. 
The brass over at Sony know as well as the public that the return of Dru would spike their ratings and go a long a long way to securing the CBS sudser more power at the bargaining table. 
On the other side of that coin is that Drucilla is the heart and soul of the Winters family just like Victor is to the Newman clan or Jack is to the Abbotts. Without her the Winters might as well just be phased out and a new black family introduced.  But since I don't trust you to do that well, then we are left with the best and truly only option.  
So call a cast meeting and put everyone on notice.  And for those actors who have an issue with her return hand them their walking papers.  
Most of all...

Listen to the fans. 
All great headwriters know this.  Now the fans might not be right about everything.  Yet there are times when a reaction to a storyline, character, or a pairing is just too much to ignore.  Papa Bell always said he gauged the fan reaction to whom and what they were seeing on the screen.  And if he found something wasn't working he corrected it.  And for him Papa Bell could usually find and correct a mistake before fans had a chance to cry foul.