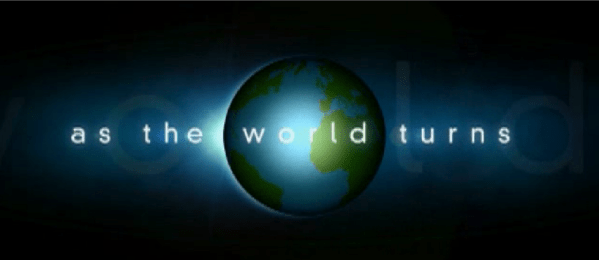 Okay my friends. After interviewing Jim Romanovich I realized he may be right that CBS is long past airing As The World Turns, though we should not give up emailing and calling.
The problem with the "major" Networks is they just cancel shows on a whimwithout taking into consideration the opinions of their loyal viewers. You know this statement is correct if you turn on CBS at 10am Monday thru Friday you will see a refurbished game show that people stopped watching years ago. Now they will replace a quality soap with "Swift Justice"????? What ? Are you going to watch this show when you should be watching Dr. Bob & Kim Hughes? That is going to be my next poll and I need everyone to vote on it please.
Now back to the campaign to save ATWT and bring back GL.
I would like us to start inundating Lifetime and WE network asking them to show our beloved soap on their station. It is time to send these requests out daily and for you all to add more people to the fight. I have visited many other websites and FB pages asking them to join. Please help build our numbers.
WeTV asks us to emai.
CONTACT: WE@wetv.com
 LifeTime addresses we should write to or call
 111 8th Avenue New York, NY 10011 (212) 424-7000
LOS ANGELES 2049 Century Park East Suite 840 Los Angeles, CA 90067 (310) 556-7500
CHICAGO 444 North Michigan Ave. Suite 3270 Chicago, IL 60611 (312) 464-1991
 Lifetime Television 309 W. 49th Street New York, NY 100
This is the time to get involved and use your writing and e-mailing power to getATWT a new home.
You can also come and join me on my Soap Savers Inc, My FaceBook Page Time After Time FB & register with the site to build the community.

Whatever you decide to do please do it often, everyday if you can.  Numbers Count. Thanks, Nanci
Visit SSI's web page here: